Join RMEF

$50 Entries - Life Membership

Elk country isn't just a place. It's a part of who you are. This membership honors your deep connection with a significant, lifelong commitment to conservation.

Includes Exclusive Gear Discounts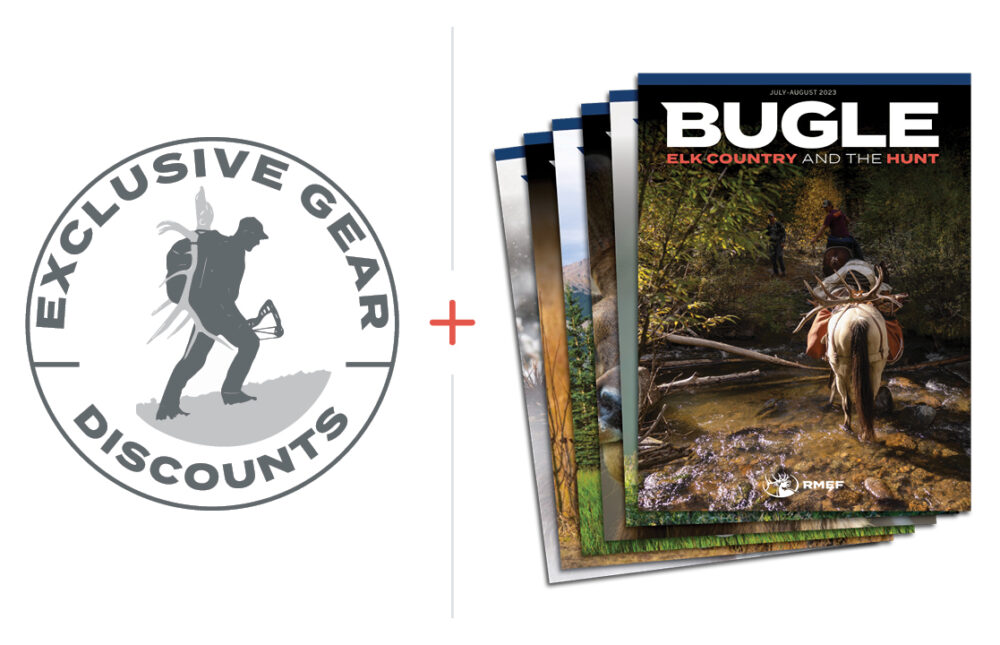 Join Today & You'll Help:
Open access for public hunting and recreation
Protect and manage habitat for elk and other wildlife
Advocate for America's hunters
Protect sporting traditions
Join Now & You'll Receive:
50 Entries to Entries to Win YETI 1973 Bronco Ranger Giveaway Package
Exclusive discounts on gear from industry-leading RMEF partners like ALPS OutdoorZ, Browning, Gerber, OnX, QuietKat, Rocky Mountain Hunting Calls, Traeger and more!*
Special VIP opportunities and pricing on RMEF Life Member gifts, gear and apparel
Life Member engraved plaque
Lifetime subscription to Bugle magazine
Life Member card, cap, lapel pin and decals
Discounts on car rentals, office supplies, etc.
Significant tax deduction opportunity
No more annual dues notices in your mailbox
* Details and discount codes provided through your personal MyRMEF account at www.rmef.org/myrmef. Log-on or create a free account to redeem your discounts!
** If you opt for the payment plan, your Tundra 45 Cooler and Life Member plaque will be reserved and shipped when paid in full.