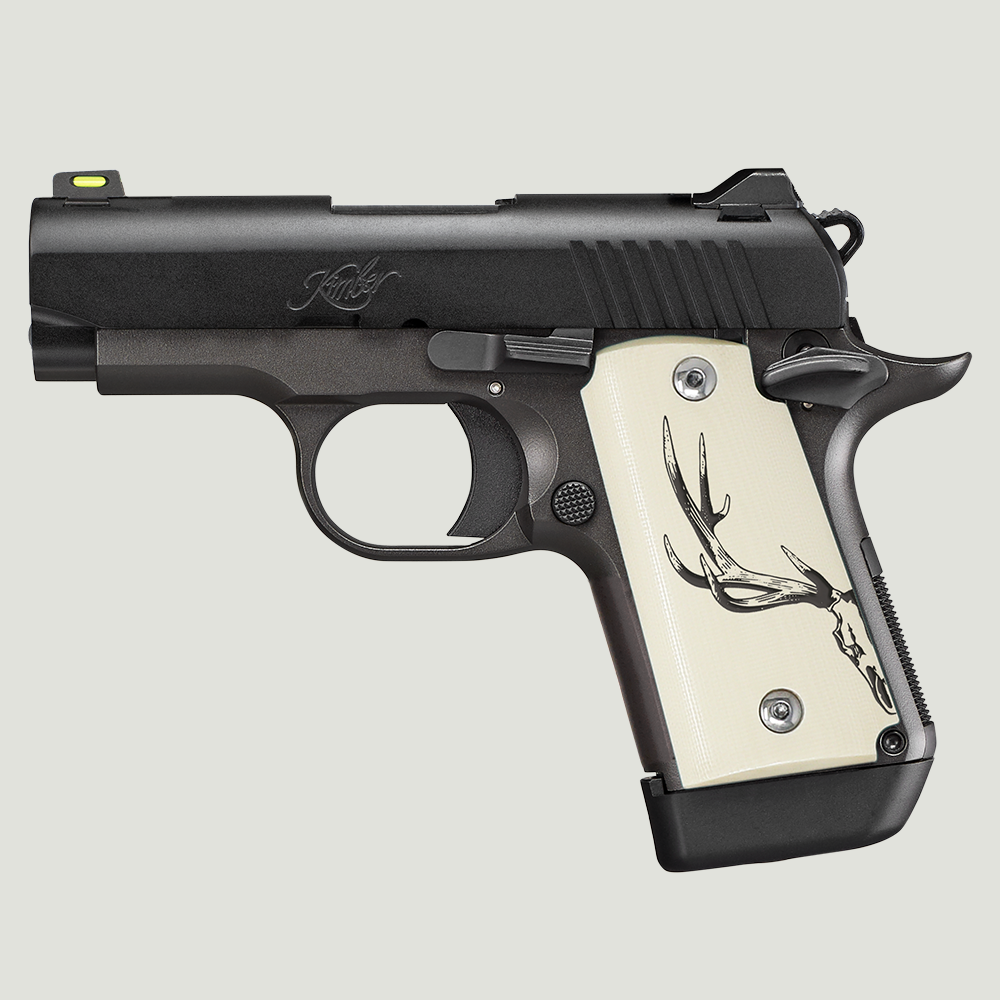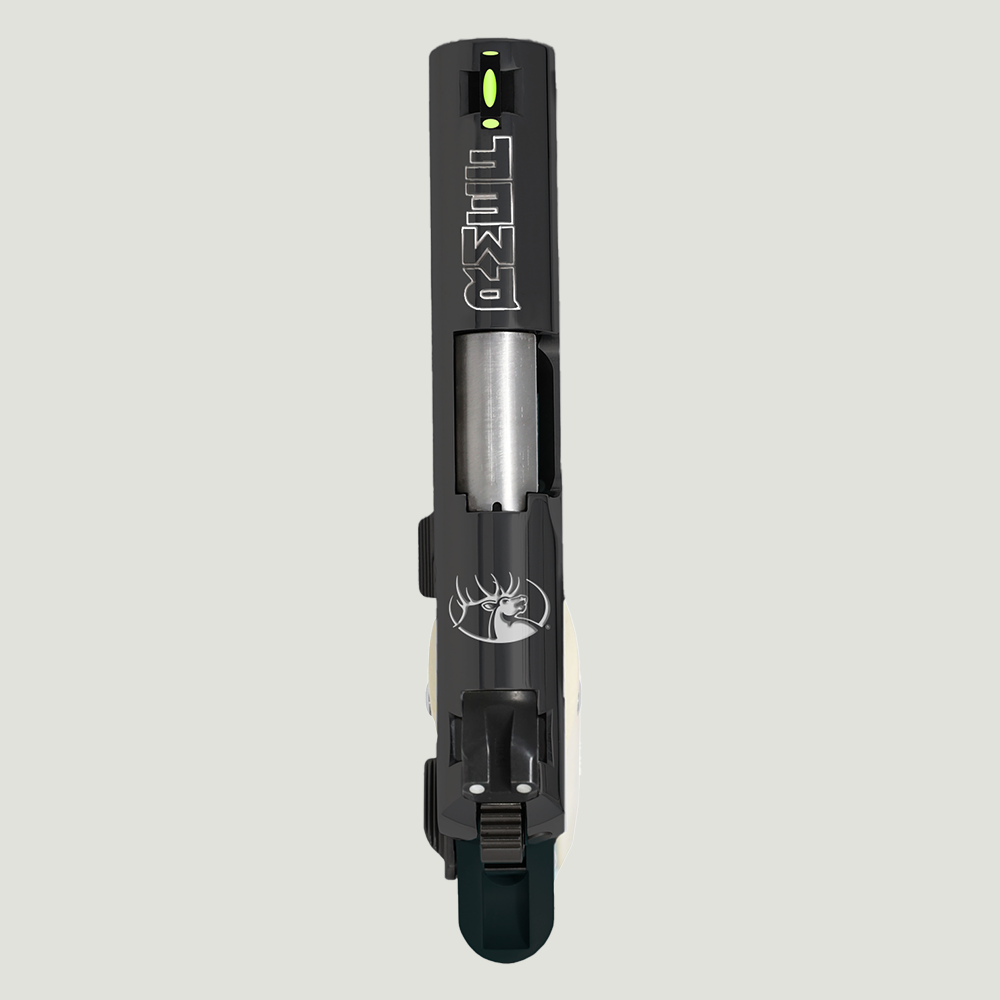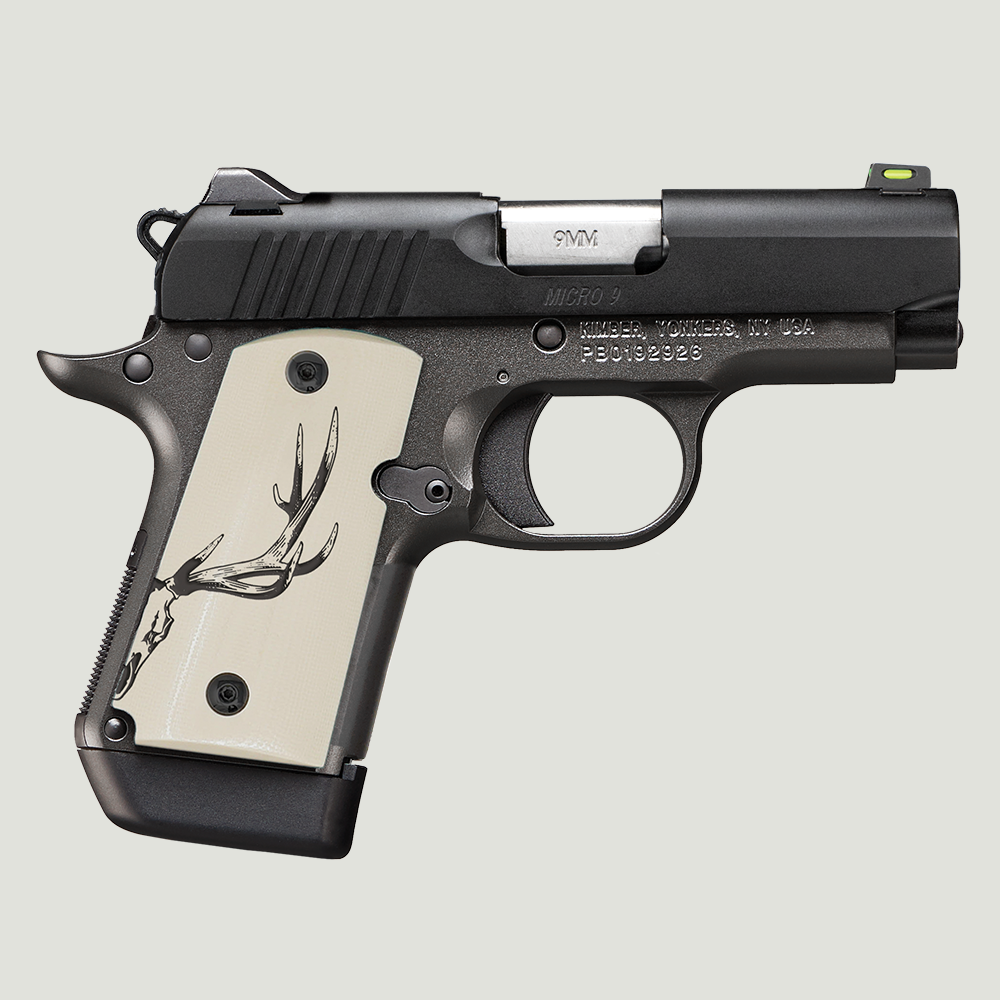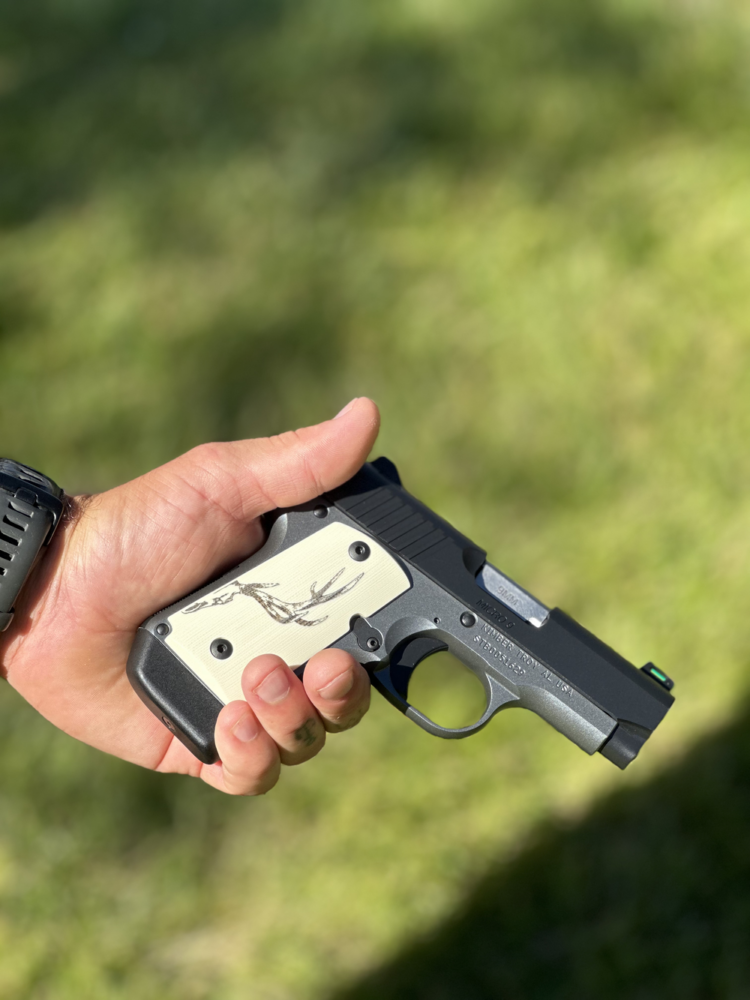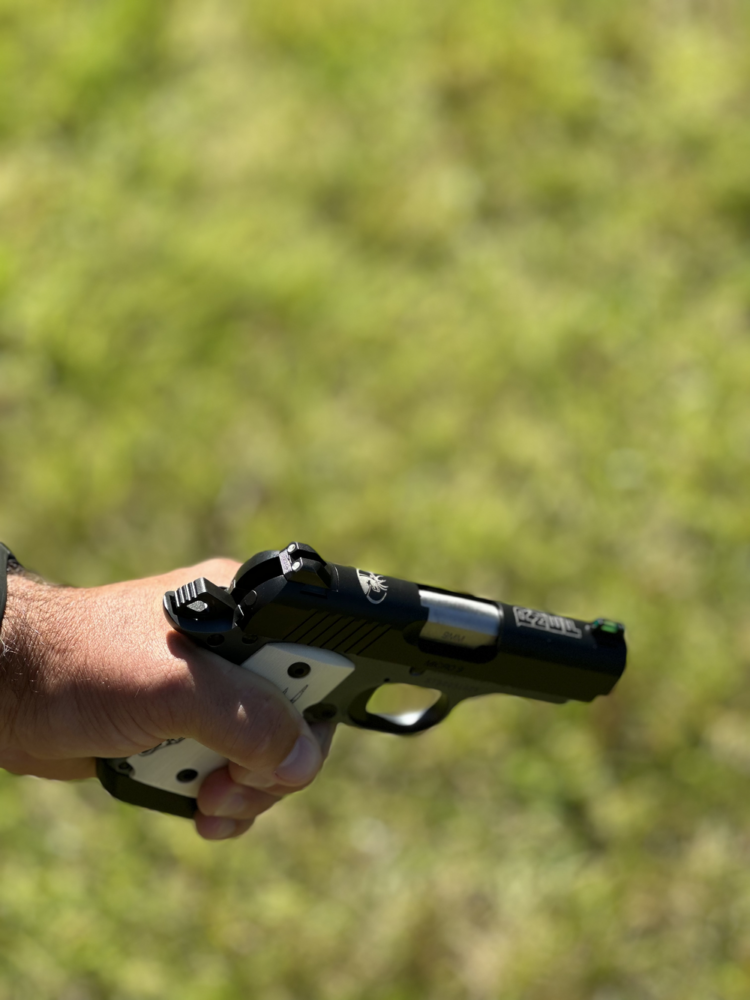 Kimber Micro 9
The custom RMEF Micro 9 was designed in collaboration with Kimber and is ideal for shooters who insist on mild recoil combined with enough power for concealed carry or home protection. The Micro 9 is easy to carry and offers unequaled quality, dependability and performance of a Kimber pistol.
Product Details
Custom ivory G-10 grips with traditional mount split skull and antlers.
Aluminum frame with a grey/black finish.
Single action trigger with a short, smooth pull that ensures accuracy and builds confidence.
Black stainless steel slide featuring RMEF logo and RMEF letter engraving between sights.
Lowered and flared ejection port.
Beveled magazine for fast, positive loading.
Includes an extended seven-round magazine.
A portion of the proceeds from the sale of this product will benefit RMEF habitat conservation projects.
Important Firearm Information
Firearm can only be shipped to an FFL dealer in your state of residence. RMEF will contact you via email requesting your choice of FFL dealer. You will be required to provide RMEF a copy of the FFL license. Upon receipt, RMEF will ship your firearm direct to the FFL dealer. Please allow 2 weeks from RMEF receipt of FFL license for your firearm to be delivered to the FFL dealer.
Firearm can only be shipped to the attention of the purchaser. Must be 21 years or older and able to legally possess a firearm.
To take possession of your firearm from the FFL dealer, you must complete any necessary paperwork and/or a NICS background check. If you are unable or unwilling to meet Federal and State requirements for firearm ownership, it will be your responsibility to arrange shipping from FFL dealer back to RMEF at your expense. RMEF must receive the firearm back within 45 days of the original ship date and it must be received in the original condition for you to receive a purchase refund.
Please call 800-225-5355 with questions.
Sales on firearms are final. Firearms may not be exchanged or returned.
This firearm in not compliant in the state of California.